PTI Services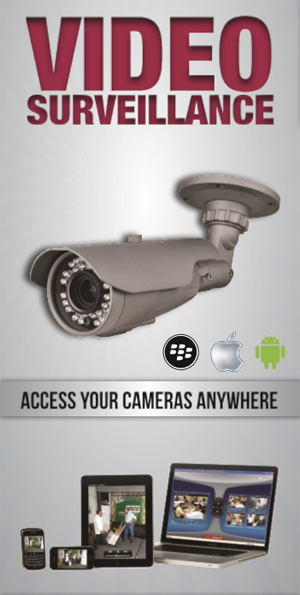 Surveillance System Installation/Maintenance
With over a decade of experience in this field, video surveillance has become our specialty. We will evaluate your home or business, and design a solution that fits both your needs and your budget. We will also service and maintain existing surveillance systems in your Poconos business.
Surveillance systems have a very important role in businesses small and large. While some may think that surveillance systems only come into play after an unfortunate event such as a robbery, most of our customers would tell you that they use their surveillance systems on a daily basis and that they wouldn't want to run their business without them.

Some benefits of surveillance systems:

• Prevent and Control Theft: Both outsiders and employees can commit theft. Just the sight of surveillance cameras will help prevent theft. If and when theft does occur the cameras will show what happened.
• Monitor your Pocono Mountain home or business from anywhere via a live video stream.
• Productivity: Business owners can monitor and track the productivity of employees even when away on a business trip by viewing their businesses remotely via a smartphone.
• Multiple Locations: If you run multiple businesses, video surveillance is a must-have. We can give you the ability to monitor multiple locations at once.

• Peace of Mind: Seeing that your home is safe when you are away at work or on vacation offers you reassuring piece of mind. The same goes for when you are away from your business.

Don't spend hours of your valuable time looking for security cameras reviews, we know what the best security cameras are and can choose the best solution for you including wireless surveillance cameras, home camera systems, outdoor surveillance cameras and hidden security cameras.

You could easily get confused with all the options available, but with PTI we not only help you select the products but we also give instruction once they're installed. Does you business need outdoor surveillance cameras? Would your home benefit from a wireless surveillance system? Will a dvr security system be able to record everything, and how long will it store the information for? These are just some of the questions we are asked, we welcome any questions that you might have as well.